The Gruppo Fini Spa is a 100% Italian group, owned by Holding Carisma, consisting of a major food production company based in Modena.
The company owns three brands: Fini, founded in 1912 by Telesforo Fini in the heart of Emilia, Le Conserve della Nonna, a historic company based in Ravarino (MO), and Mastri Pastai Bettini, brand acquired in 2021.
FINI is the fresh filled pasta brand, famous in Italy and worldwide as the essence of Emilian cooking tastes and traditions.
Le Conserve della Nonna offers sauces, condiments and jams prepared according to traditional methods, embracing a wide range of references drawn from all Italian regions, backed by the safety of a large industrial group.
Mastri Pastai Bettini is the durum wheat pasta brand, with a tradition well-estabilished for over one hundred and thirty years.
The Fini Group has been working in the field of sustainability for many years, under the banner of its "Non Solo Buono" mission.
Our 'green' activities cover many areas, from the choice of local raw materials, involving a careful control of the supply chain, to the use of recyclable packaging where possible, and the use of clean energy thanks to our photovoltaic systems, which drastically reduce CO2 emissions and optimise production, together with skilled resource management.

Use of top quality raw materials
Constant reduction of environmental impact
The mission that every day guides the work of the entire Fini Group can be summed up in three words: Non Solo Buono.
Because with food, goodness on its own is never enough.
For us, a product is "not only delicious" when it has a story to tell, when it is the expression of a culture and a territory: the Fini Group's headquarters is in Ravarino, in the heart of Emilia, in its plant, where its owned brands Fini and Le Conserve della Nonna are located.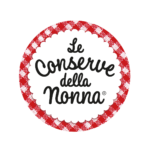 For us, food is also "not only delicious" when it combines traditional recipes prepared with quality ingredients, with the principles of modern nutritional science; and when it combines the desire for a tasty and authentic dish with that of a balanced diet which takes care of the body's wellbeing.